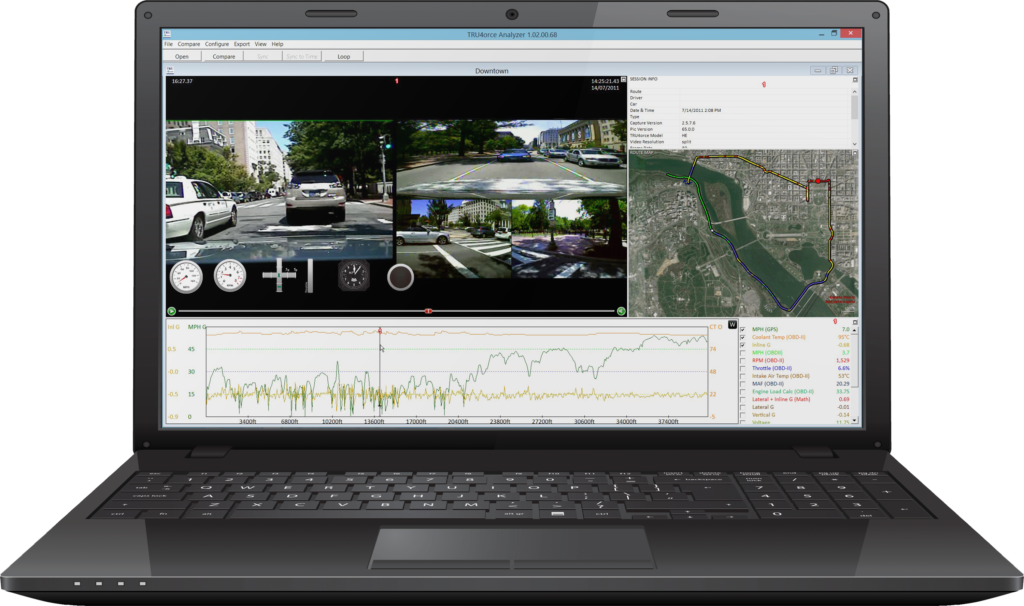 We have spent many years optimizing our TRU4orce Analyzer software to ensure that it offers one of the most satisfying user experiences possible. Within just a couple of mouse-clicks, your captured video-data will be imported, opened and analysis can begin. The default view is a combination of video, data trace, map and video information in order to maximize workflow efficiency however analyzing the video using other views allows for even more tools and features.
TRU4orce Analyzer uses GoogleMaps satellite imagery and information to compliment and enhance your captured video-data. Example uses include:
Displaying street names while reviewing car chase footage, to better document the route traveled.
Utilizing Google StreetView, to compare recorded images with those from a different date/time.
Using the Dual Marker feature when playing back body worn video from multiple persons, in order to better visualize personnel movement.
Enabling the Rainbow Route Map option, for a colored representation of vehicle speed.
Post-event review of possible landing sites that your rescue vehicle could have utilized.
TRU4orce Analyzer can query a location, opening GoogleMaps in your browser for a more in-depth analysis of the location.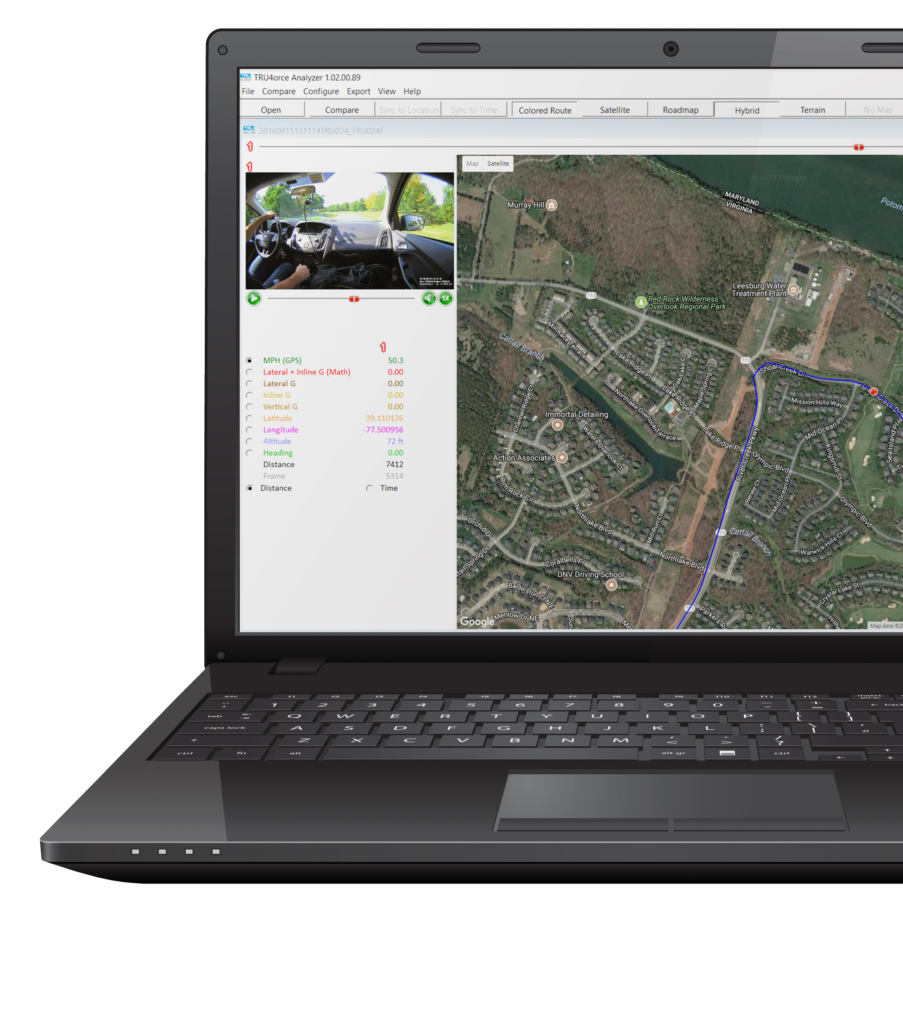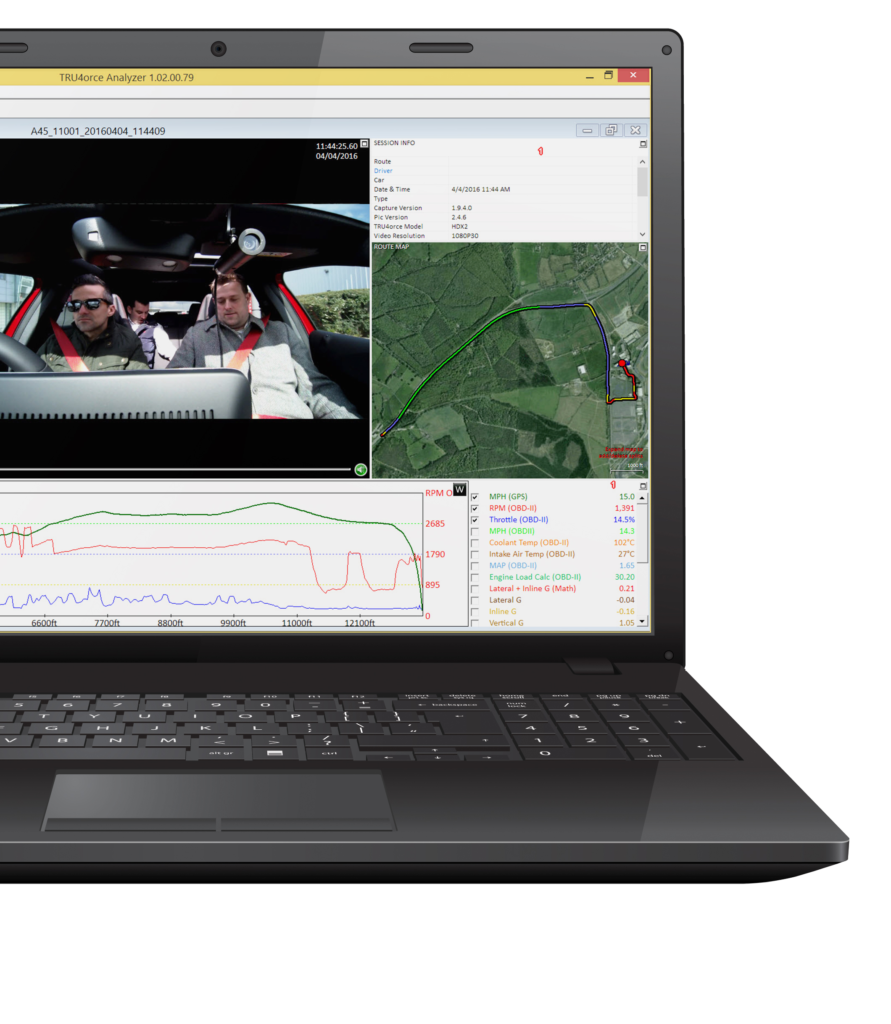 GPS, OBDII & CAN Data Traces
GPS data is captured by all TRU4orce systems, including our body worn cameras and in-vehicle loggers, in order to create a route map, synchronize date/time, capture speed, altitude and orientation information.
Our in-vehicle loggers can also connected to vehicle ECU's via OBDII or CAN in order to capture engine and/or driver data such as:
Engine Speed
RPM
Throttle
Brake Pressure
G-Force
Fuel Level
Steering Angle
And many, many more data parameters
All of this data is captured and then presented as a graph in the standard view. For a more in-depth look at the data, you can select the data view or export the data as a .csv file for import into a different application.
100% Free to Download and Use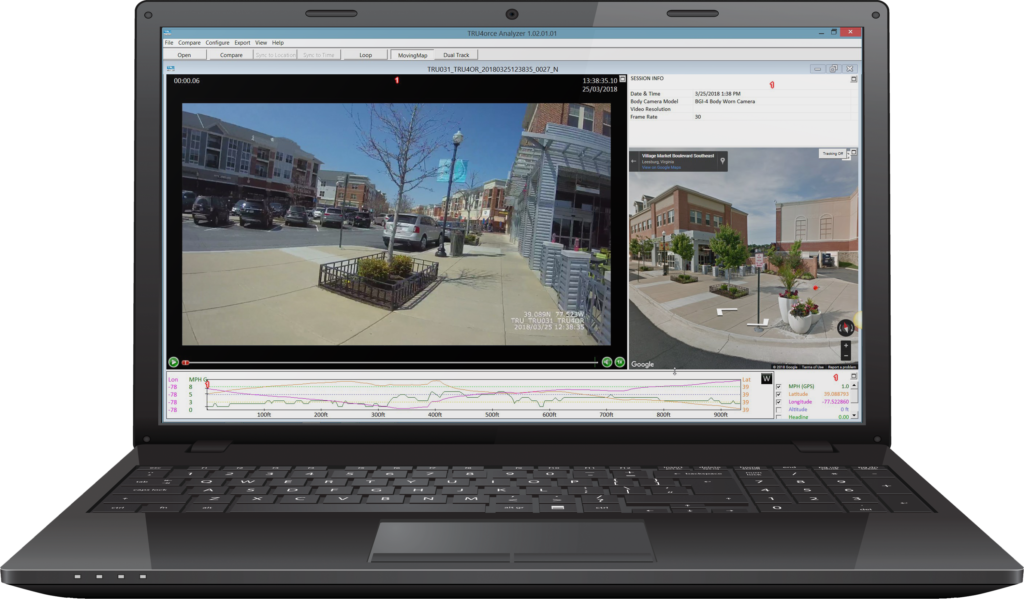 TRU4orce Analyzer is 100% free to download and use however if you require branded software or need some other form of customization, there may be a cost involved.  Send us a message with your requirements or click the button below to download TRU4orce Analyzer.